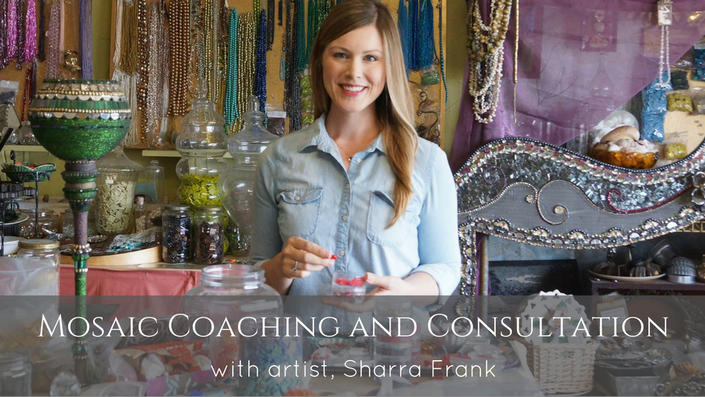 Private Mentoring, Coaching and Consultation
Sharra has limited availability for private mentoring, coaching and consulting.


Are you....

Looking to up your mosaic game and need support in visualizing and identifying your goals?

Thinking about teaching mosaic classes?

Starting a mosaic business?

Taking on a commission and need help fine tuning your plan?

Leading a public art project?

Writing an artist statement?

Answering RFQ's?

Marketing on social media?

Pushing your work to the next level?

Sharra is available to support you!

Coaching and Consultation Rates:
$120/hr
Sharra meets with clients one-on-one by phone or live video. Any resources recommended by Sharra will be noted and emailed afterwards.
With nearly 20 years of diverse mosaic and business experience, my one-on-one, private consultations offer in-depth professional guidance, mentoring and support to artists on a wide variety of topics including:
pricing and selling art
mosaic design and aesthetic
private commissions (navigating pricing, agreements, mosaic technical info)
art fairs (applying to, preparing for, promoting)
events (open studios, boutique sales, ect)
marketing
social media
studio space design and set up
public art (facilitation, collaborating and the process of)
teaching (to children and adults in public and private spaces)
artist residencies
goal setting and check-ins
Recent consults:
#1. Artist seeking guidance on preparations for a private commission.
My questions for this artist and our discussion included guidance on:
lighting
hanging
transportation
project timeline (factored in unexpected injury and holiday season!)
design considerations
materials
substrate considerations
artist/client communication
framing
pricing
#2. Artist seeking guidance on pricing and teaching a class.
To determine the best cost of the class, my questions and our discussion included:
Time line (how long) of class
How many students
Cost of Supplies
Project idea
Prep work
Goal of class
Is it for beginner, intermediate or advanced students
Location- your home or....
Will a handout be provided
Who is finding the students and marketing the class
A consultation can save you time, money, mistakes and stress

Contact Sharra directly at [email protected] to book your consultation.
Your Instructor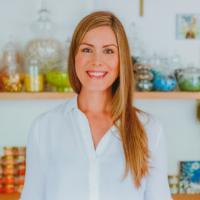 Sharra (share-ah) Frank is an established mosaic artist in Minneapolis, Minnesota. Her mosaic obsession began in 2000, while still an art student at the University of Minnesota. She worked from her kitchen table, creating small pieces to sell in local flower shops. With each small success her artistic vision grew and so did the scale and intricacy of her work. After making the leap to a private studio she continued creating the intricate, whimsical and inspiring mosaic mirrors and window hangings that are her signature. At the same time, she made the transition to full-time artist and never looked back. Sharra has several large-scale installations and murals throughout the Twin Cities area, has worked with high-end designers and clientele everywhere from Florida to California and has exhibited with the Mosaic Arts International and SOFA NY. She teaches beginning and advanced mosaic classes from her Minneapolis studio, online and around the US with mosaic educational organizations such the Society of American Mosaic Artists, the Institute of Mosaic Art.
View Sharra's full portfolio of mosaic artwork, commissions and public art at www.sharrafrank.com
This course is closed for enrollment.