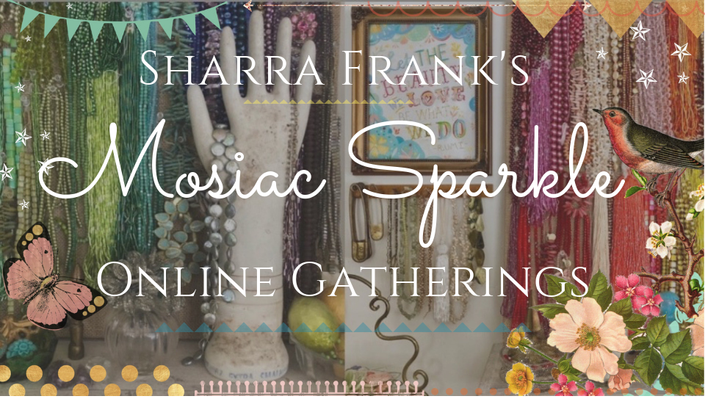 Sharra's Mosaic Sparkle Online Gatherings
A Student Gathering of Spark and Inspiration
*Mosaic Sparkle Online Gatherings are currently on hold due to Sharra's new COVID homeschooling schedule. In the meantime, please send cookies. I miss you all!

Sharra's Mosaic Sparkle Group is a source of mosaic support, community, inspiration and connection for students of Sharra's signature courses: Sculpture & Base Making for Mosaics and The Secrets of Mosaicking with Beads and/or her online intensive course: Sculpted Mosaic Mirror Frames.

The Mosaic Sparkle Online Gatherings will occur quarterly and Sharra will host live from her mosaic studio.

Recordings are posted after.
Please contact Sharra with any questions!






Your Instructor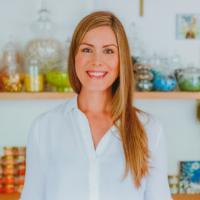 Sharra (share-ah) Frank is an established mosaic artist in Minneapolis, Minnesota. Her mosaic obsession began in 2000, while still an art student at the University of Minnesota. She worked from her kitchen table, creating small pieces to sell in local flower shops. With each small success her artistic vision grew and so did the scale and intricacy of her work. After making the leap to a private studio she continued creating the intricate, whimsical and inspiring mosaic mirrors and window hangings that are her signature. At the same time, she made the transition to full-time artist and never looked back. Sharra has several large-scale installations and murals throughout the Twin Cities area, has worked with high-end designers and clientele everywhere from Florida to California and has exhibited with the Mosaic Arts International and SOFA NY. She teaches beginning and advanced mosaic classes from her Minneapolis studio, online and around the US with mosaic educational organizations such the Society of American Mosaic Artists, the Institute of Mosaic Art.
View Sharra's full portfolio of mosaic artwork, commissions and public art at www.sharrafrank.com
This course is closed for enrollment.