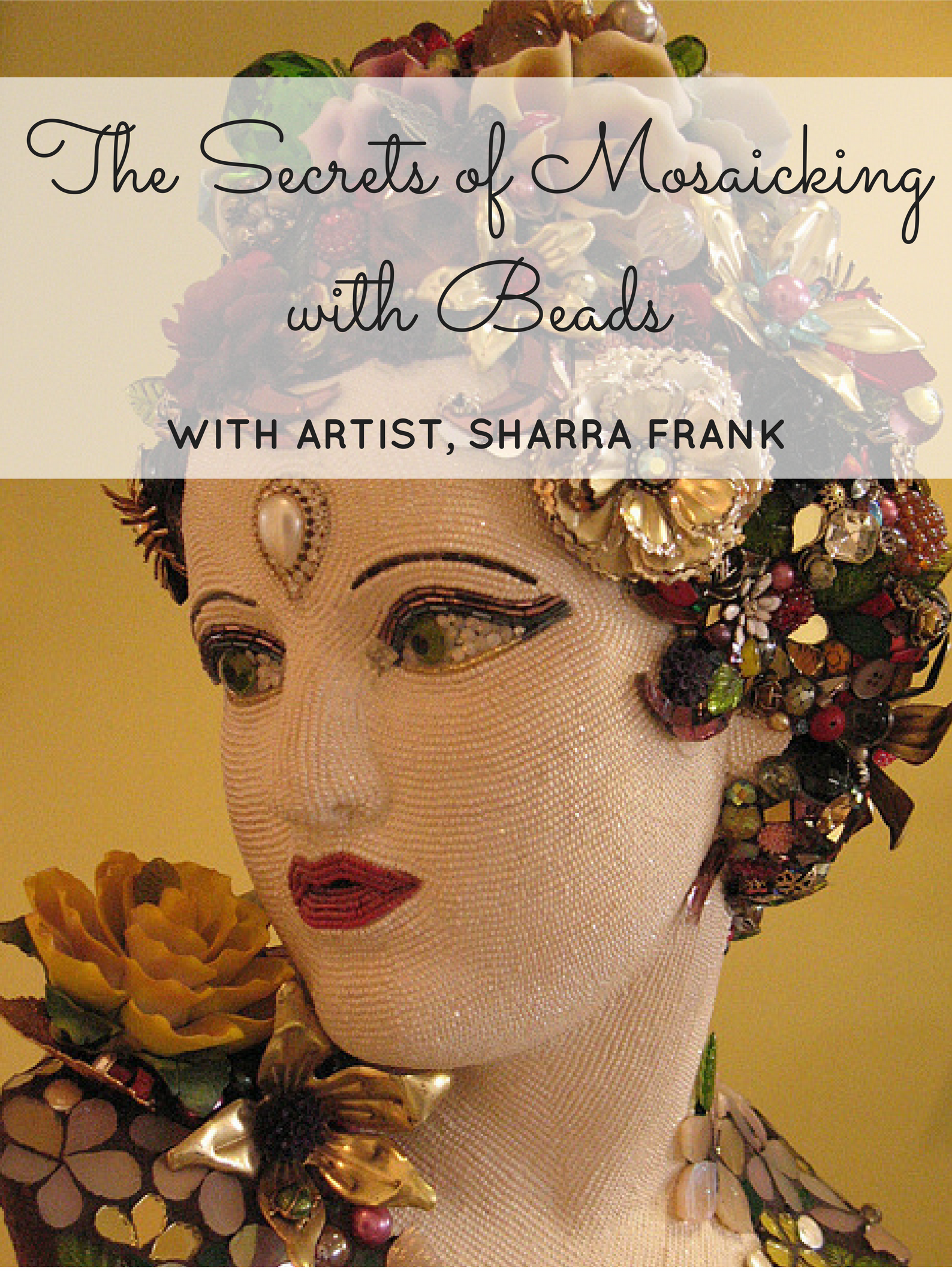 Sharra has taught this highly demanded class around the US since 2011 as an instructor through the Society of American Mosaic Artists annual conferences and various studios and mosaic schools such as the Institute of Mosaic Art and the Santa Barbara School of Mosaic Art.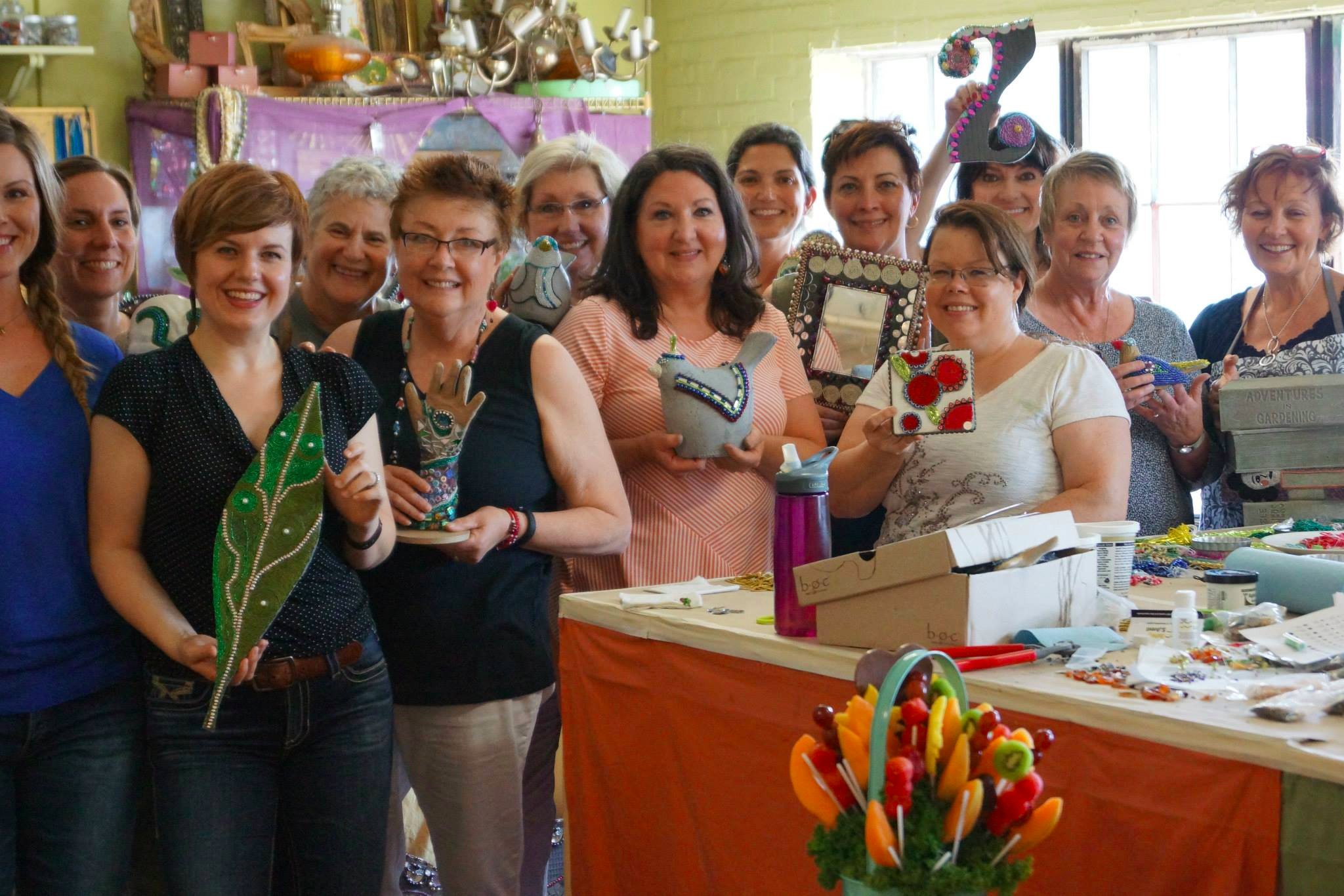 In this workshop students learn the benefits of incorporating beads into a mosaic and how to do so successfully. The primary focus is experimenting with effective techniques to apply beads into a mosaic utilizing a variety of Sharra's favorite adhesives. Also addressed will be how to source, select, and store beads. Instruction and a demonstration on grouting beads within a mosaic is also included.

Information is shared through lecture, detailed video demonstrations, and a live group webinars where students can share their projects receive supportive and personalized feedback from Sharra.
Students are encouraged to practice along with a small substrate (an object to bead and mosaic). Students will also be guided through how to first gather a selection of tesserae that inspires and excites them.

Live webinars will allowed for Q&A, design coaching and customized feedback. A private facebook group also connects students and builds community within the class experience.

This online class will particularly benefit those who are interested in mixed media art, sculpture and mosaics and those also interested in learning how to successfully incorporate beads into their mosaic work in a fine art manner.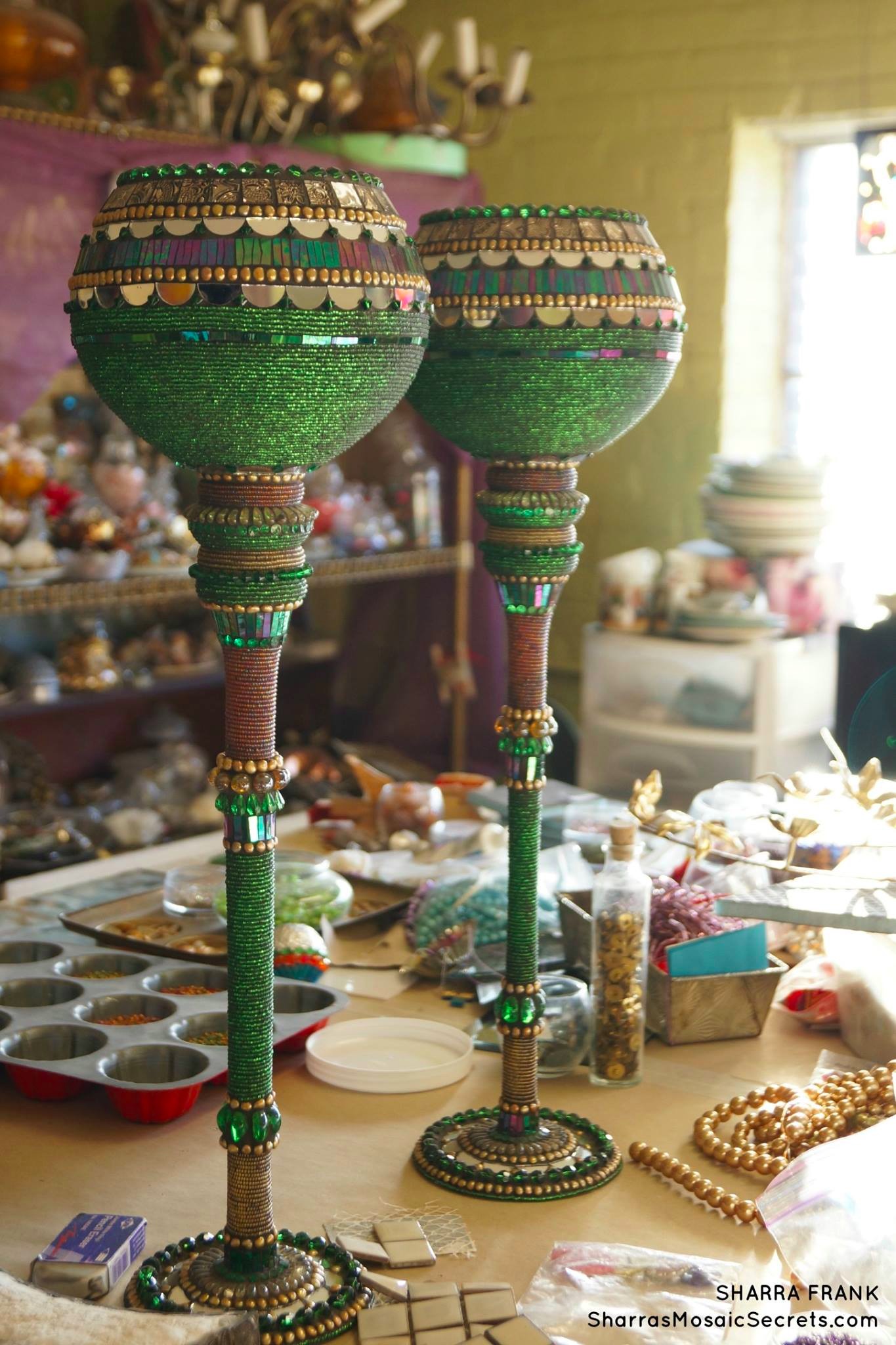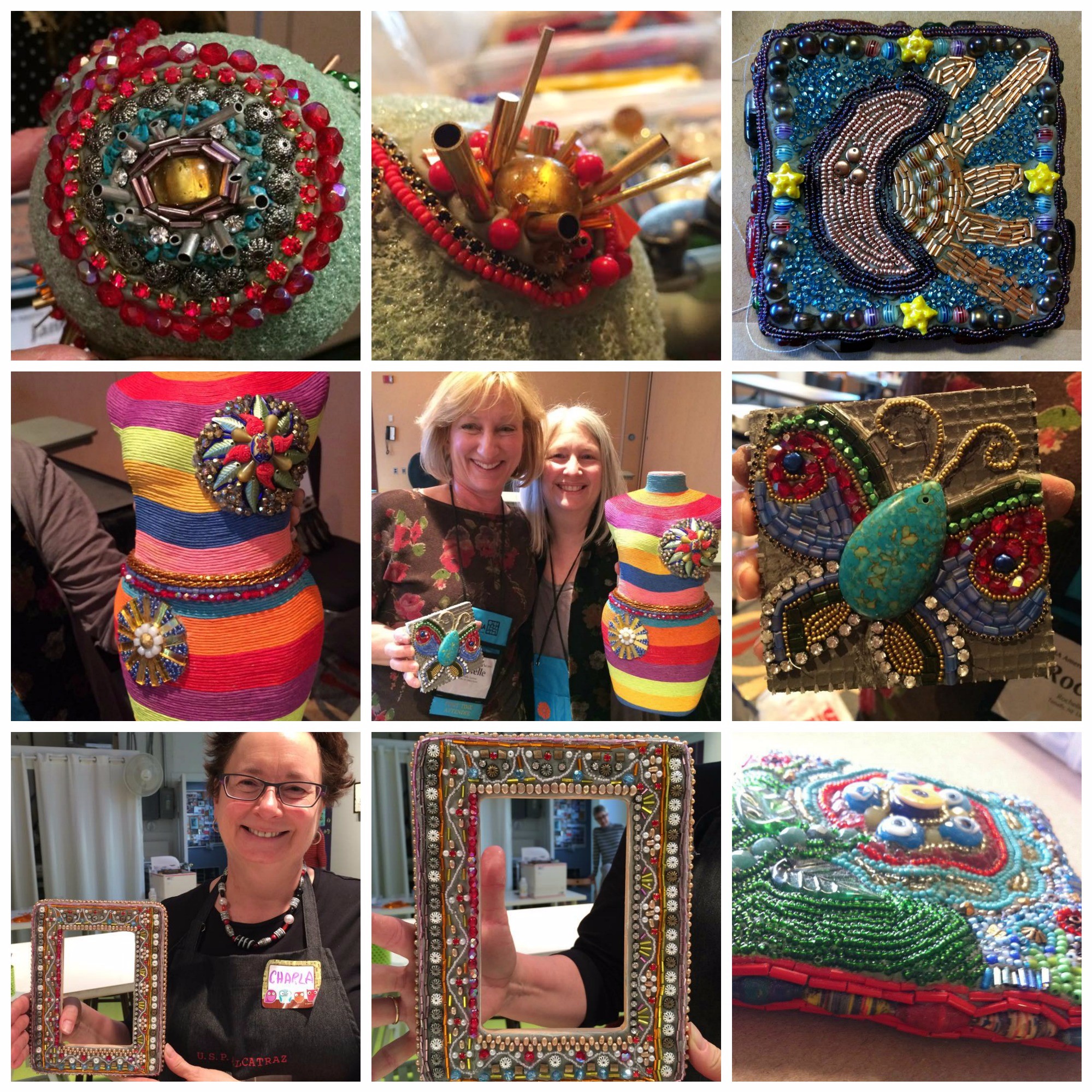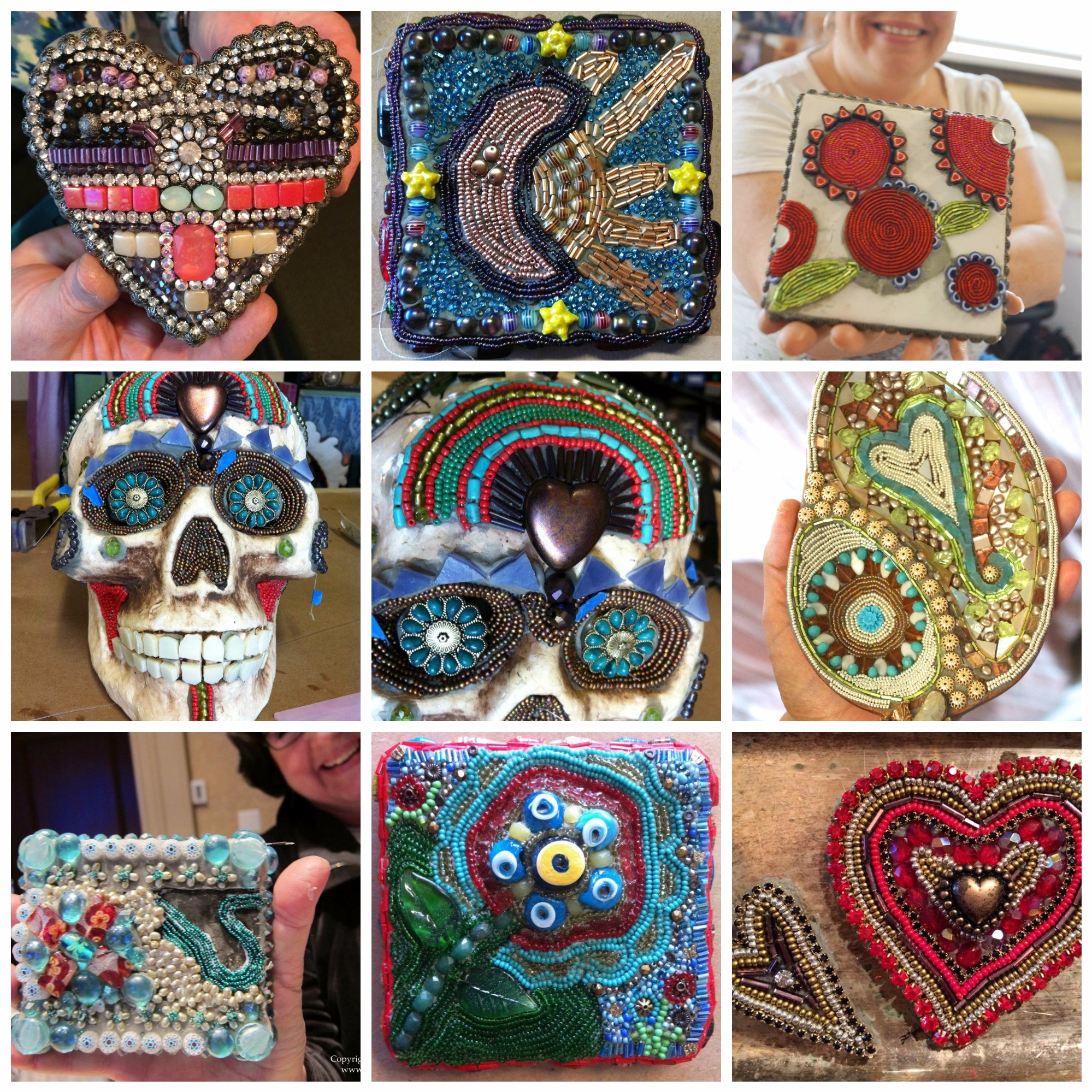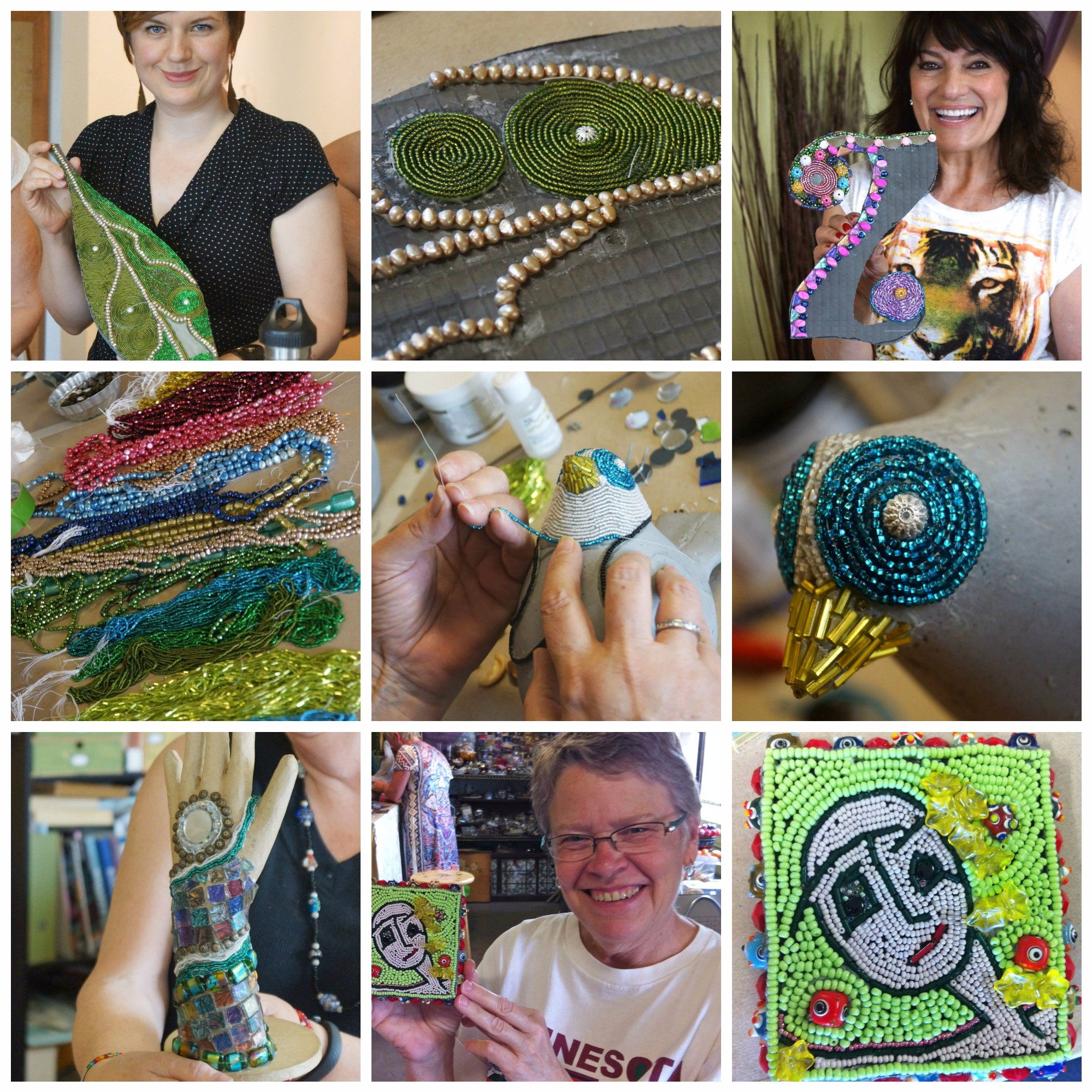 Your Instructor
Sharra (share-ah) Frank is an established mosaic artist in Minneapolis, Minnesota. Her mosaic obsession began in 2000, while still an art student at the University of Minnesota. She worked from her kitchen table, creating small pieces to sell in local flower shops. With each small success her artistic vision grew and so did the scale and intricacy of her work. After making the leap to a private studio she continued creating the intricate, whimsical and inspiring mosaic mirrors and window hangings that are her signature. At the same time, she made the transition to full-time artist and never looked back. Sharra has several large-scale installations and murals throughout the Twin Cities area, has worked with high-end designers and clientele everywhere from Florida to California and has exhibited with the Mosaic Arts International and SOFA NY. She teaches beginning and advanced mosaic classes from her Minneapolis studio, online and around the US with mosaic educational organizations such the Society of American Mosaic Artists, the Institute of Mosaic Art.
View Sharra's full portfolio of mosaic artwork, commissions and public art at www.sharrafrank.com
This course is not open for enrollment.