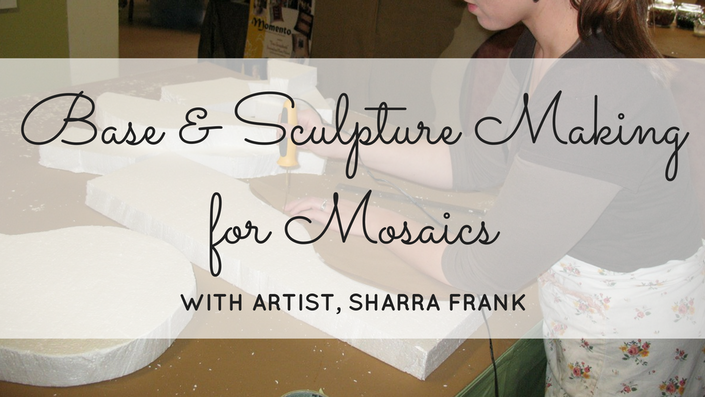 Base and Sculpture Making for Mosaics
Learn Sharra's innovative methods for creating lightweight, refined and highly customized bases and sculptures for fine art mosaics.
Hello and Welcome!


If you are interested in creating detailed and customized surfaces and sculptures for mosaic and mixed media art, without the use of concrete, this is the class for you!

After many years of offering this class in studios around the country, I am thrilled to finally have it available online! Students have traveled from far and wide to attend this workshop and now all of the class contents, in addition to valuable bonus material, is available your fingertips.

*New Bonus! Students of this course will also receive invitations to join Sharra's on going quarterly Mosaic Sparkle Online Gatherings! This is a place to meet students from Sharra's other classes, share projects, ask questions and gain more inspiration and motivation. Each gathering has a theme and focus.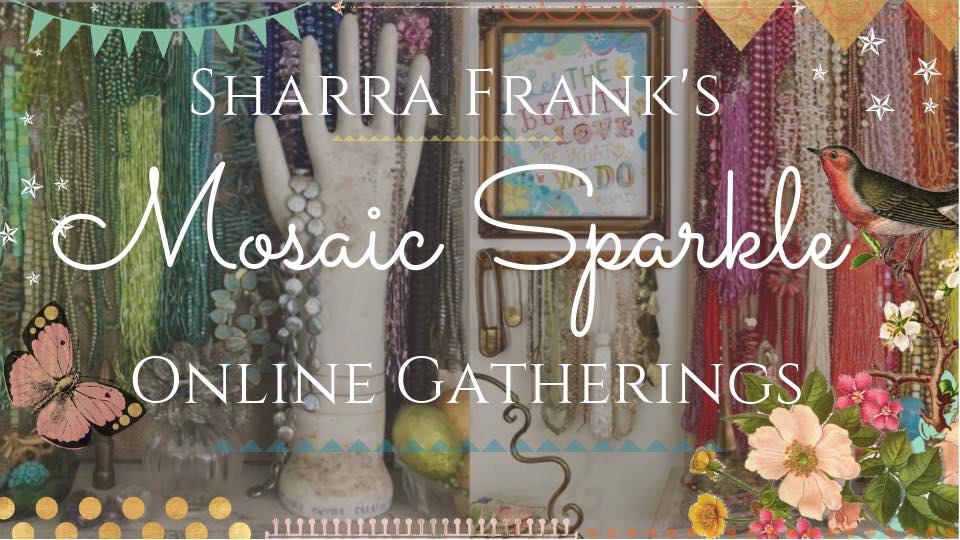 This course was first launched online in the spring of 2018. The response was so much bigger than what I expected (exciting!) and I divided the students into smaller groups. Each group had their own private webinar with the opportunity to share their project hopes and dreams and receive individual feedback. We had a blast!
This class now has open registration- meaning that you can register and join us at any time. Class lessons have all been recorded in advance and when class begins, they are posted to the online classroom.

Each quarter, I will host a live webinar, available to all enrolled sculpture students. Students can send me their questions, project updates, photos and more. I compile all the student questions into a presentation and answer them during our class webinar, along with other fun tidbits and topics.

It's like a big, fun show and tell! The webinars are live and recorded for future reference. Students are able to participate and share their mosaic project ideas and dreams.
More details below!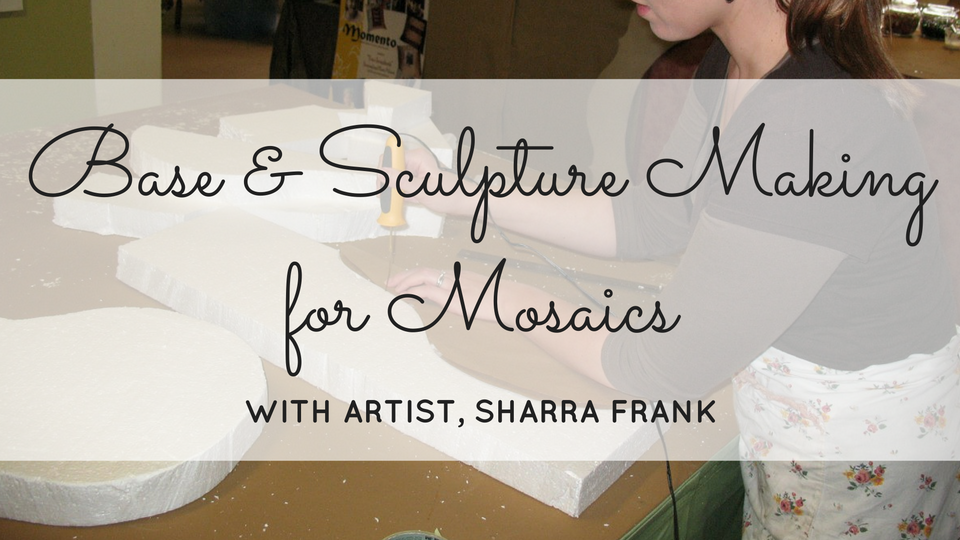 Registration is open! Join us anytime and take the class is at your own pace.

The next upcoming Class Webinar is January 8th, 2019.
*Let's share our sculpting and creative goals for 2019!*

Bonus!
Students will also have access to ALL quarterly student Q&A webinars (called Mosaic Sparkle Gatherings)! Join us live in many as you'd like!

Facebook group community of past and current classes
Access to new content (I strive to keep the class fresh with updated lessons and discoveries).

Cost:
$300
Access:
Lifetime

Also included in the class:
A private facebook group which will connect students, inspire sharing and build community.

Downloadable Handouts, Guides and Resources

Unlimited, Forever Access at Your Own Pace
In this popular class, students will learn Sharra's innovative methods for creating refined and highly customized bases and sculptures for fine art mosaics. Take in an in-depth overview of Sharra's favorite concrete-free sculpting products, tools and techniques that have been used in her privately and publicly commissioned mosaic artwork and teachings since 2006.

Students will experiment with the effective techniques and products introduced to create their own one-of-a-kind mosaic substrates. The class will be part lecture and demonstration through detailed videos and followed with Q&A webinars where students can receive personalized feedback and support on their specific project goals from Sharra.
This class will focus on the topics and challenges of creating bases, sculptures and armatures for mosaics and mixed media art. While the instruction will not cover mosaic technique, it will address the importance of anticipating and preparing for the mosaic application and design along the way.

The Secrets of Mosaicking with Beads Class is a perfect follow up course to this one to learn how to best apply a mosaic design and application to your new bases and sculptures.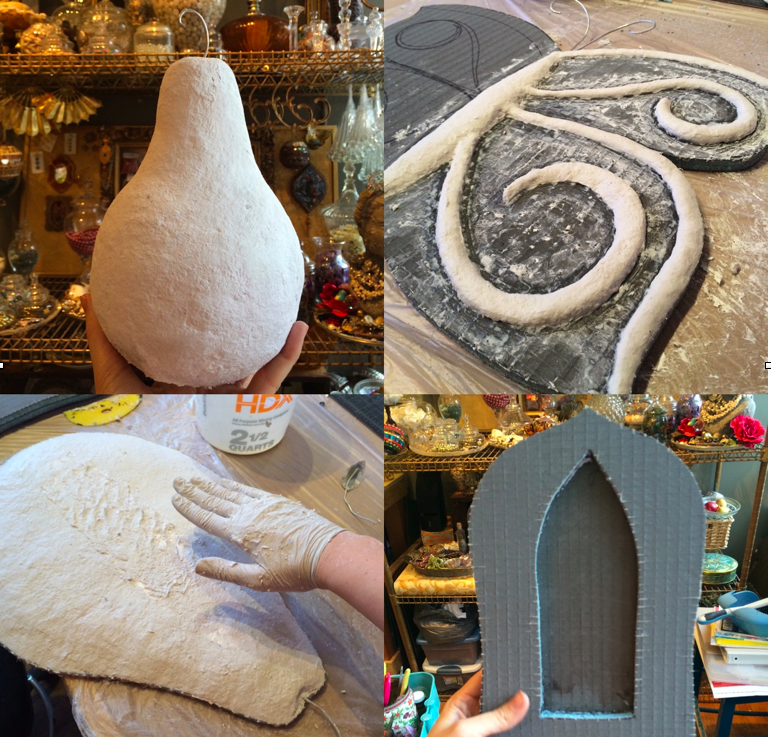 The Base & Sculpture for Mosaic Making course will particularly benefit those who are interested in greatly expanding their personal "tool box" and learning a wide range of professional options available when creating their own custom surfaces for their mosaic artwork and beyond.
Sharra has taught this popular class through her private studio, the Institute of Mosaic Art in Berkeley, CA and through the Society of American Mosaic Artists annual conference, the American Mosaic Summit. It will be debuting online for the first time this spring of 2017! Sign up above to be the first in line for early registration.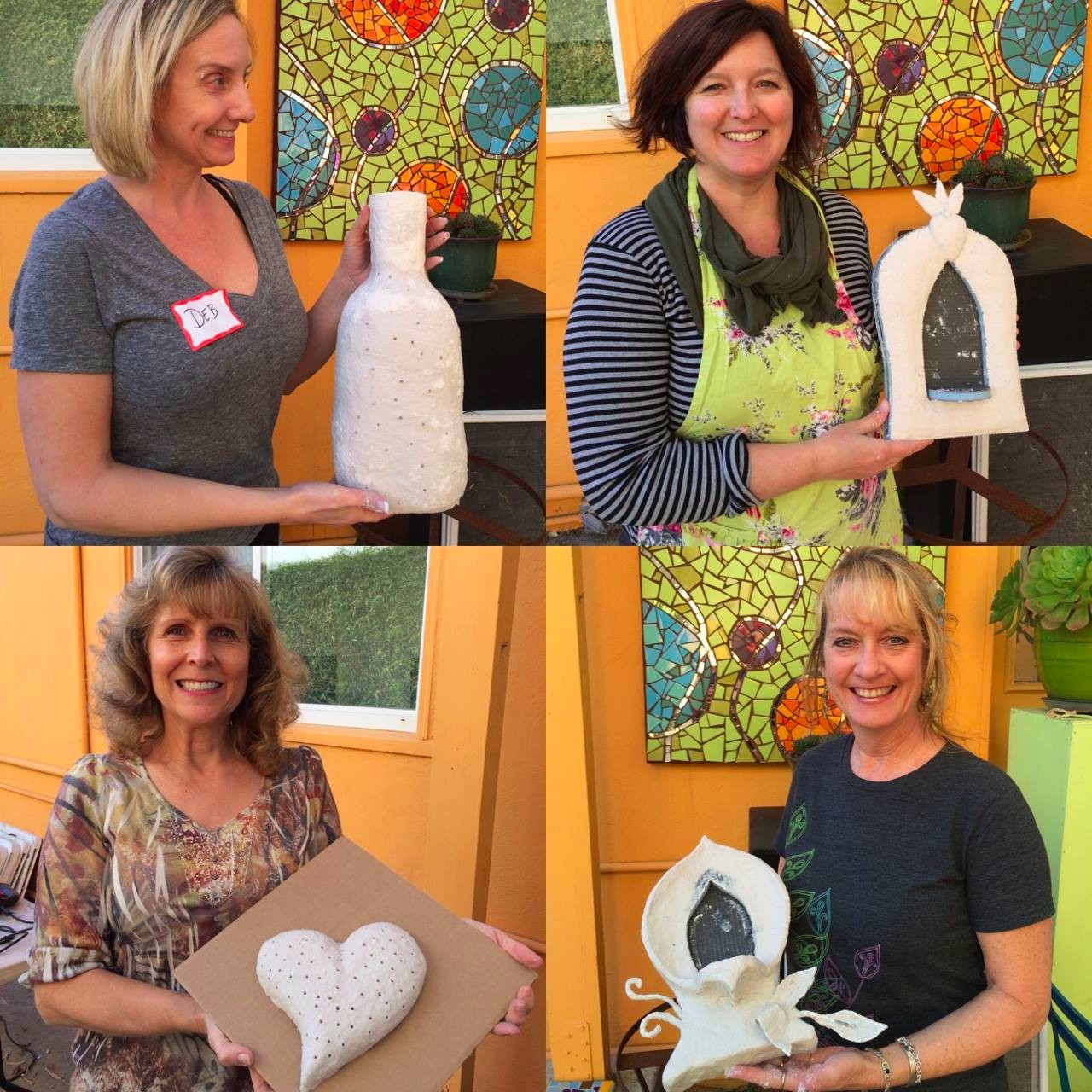 Students from the Institute of Mosaic Art, 2016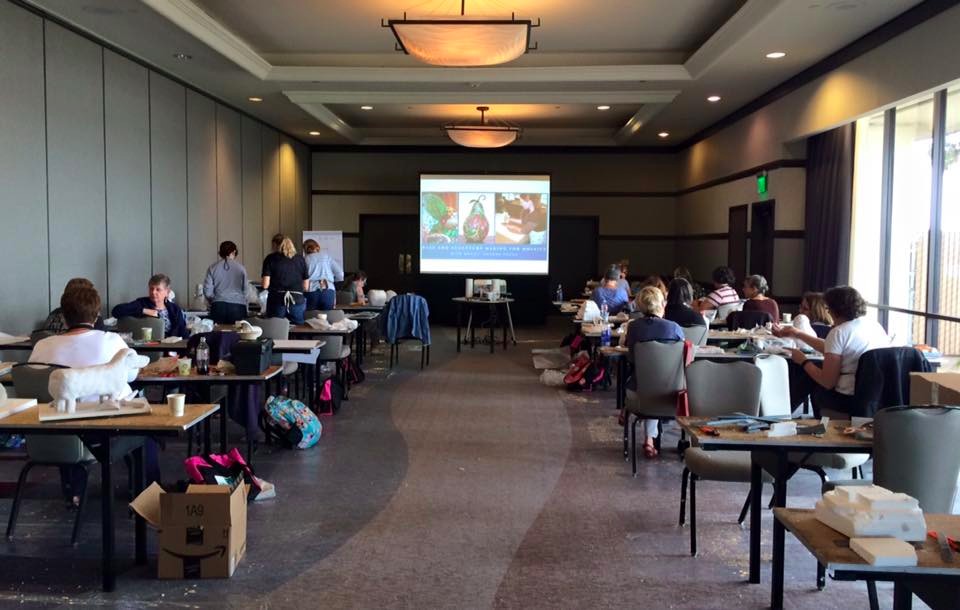 Students from the San Diego American Mosaic Summit, Society of American Mosaic Artists Conference, 2016


Base & Sculpture Making for Mosaics... How it all began
In 2007, I was eager, bright eyed, 27 years old and had just moved into a big, sunshiny studio in the Northeast Minneapolis Arts District. I had a few years of teaching under my belt with a steady attendance in my monthly intro to mosaic class called Mosaic Window Hangings.

Teaching was a natural extension of my work and a fulfilling way to connect with other creatives while networking within my local community. My regular students began to frequently request a sculpture class after seeing this giant pear commission that I was working on.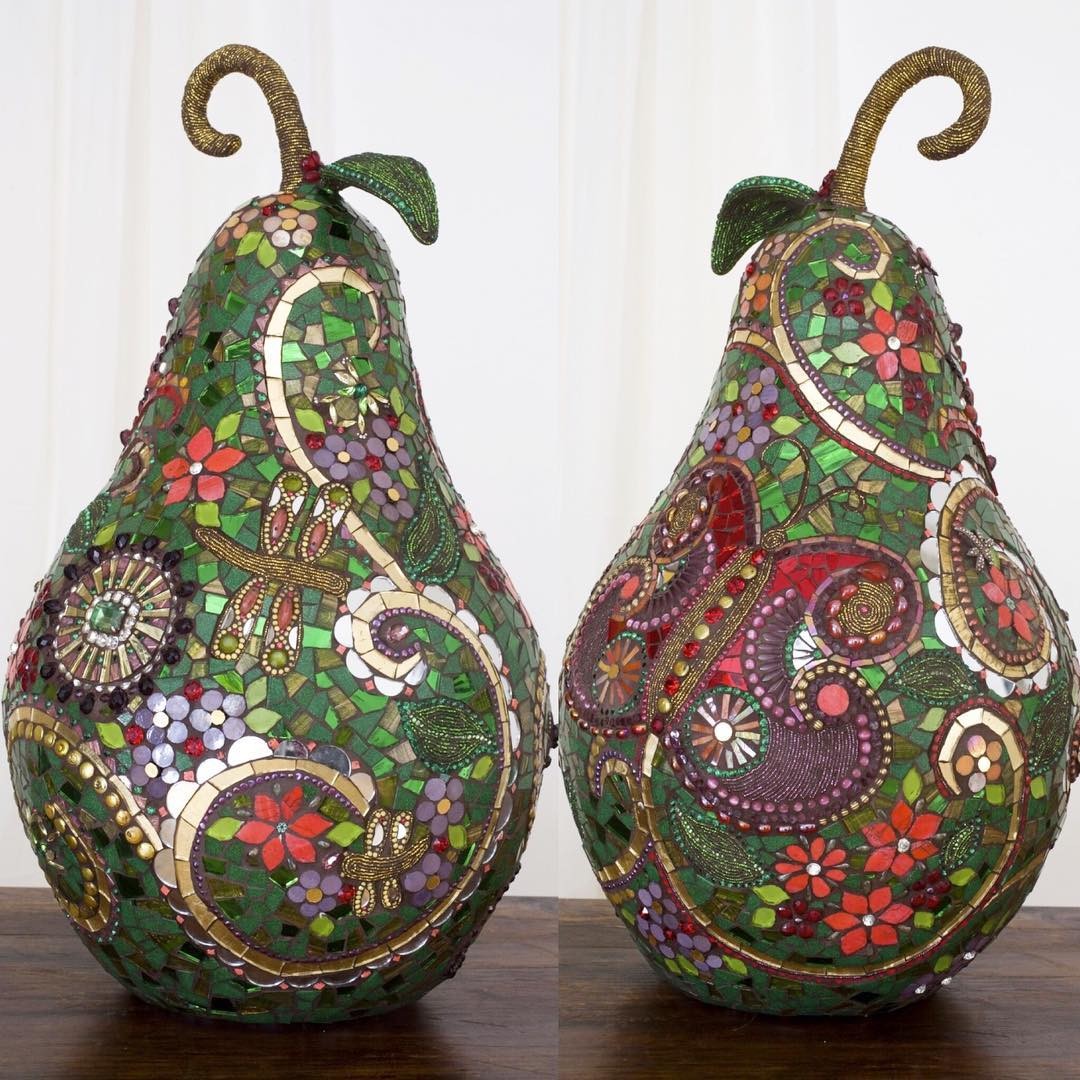 To meet their request, I began offering the Base & Sculpture Making for Mosaics class 2-3 times a year. Students came in with their big ideas and I provided the technical steps and personally vetted products to support them. We tackled amazing and exciting pieces! Thankfully, I took exceptional notes and photos that will now be included in this new online course, ten years later!

More recently, in 2016, I bravely took this class on the road... twice. This required heavy duty travel (literally, stuffing my luggage with 50 pounds of jigsaws, files, sculpting compounds and tile board) and swift coordination of shipments, covering all the other equipment and product needs of the class. I've since decided that this class is better suited to travel lightly via the inter-webs, floating gracefully from my screen to yours!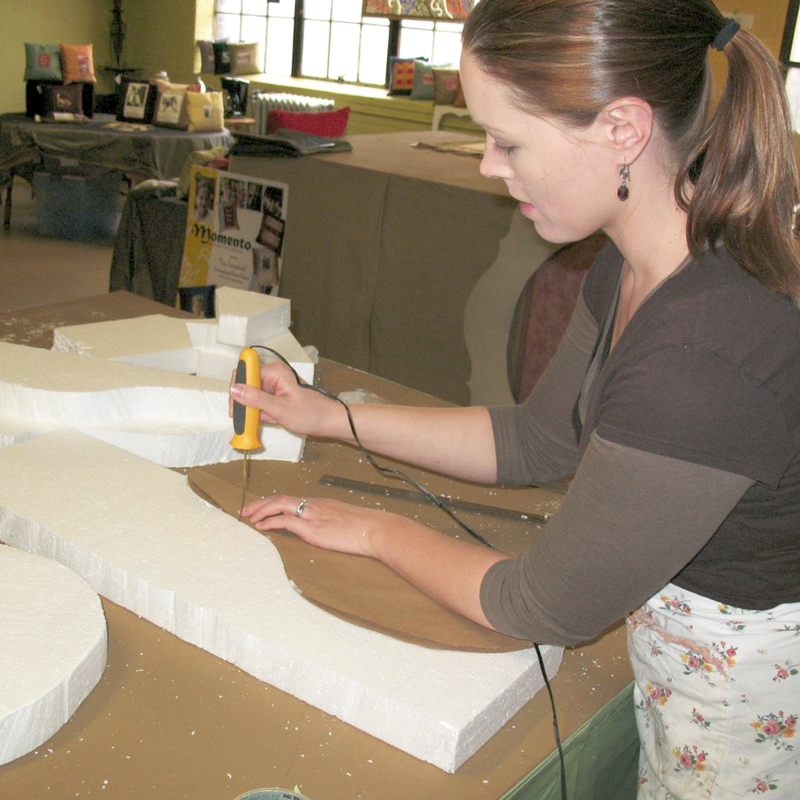 In this class, I introduce my tried and true, most favorite sculpting products, tools and techniques. We explore how to use them for two and three dimensionally sculpted bases. I have several project samples to share with you, which can be replicated or modified to your liking, like this sculpted pear with a recessed alcove.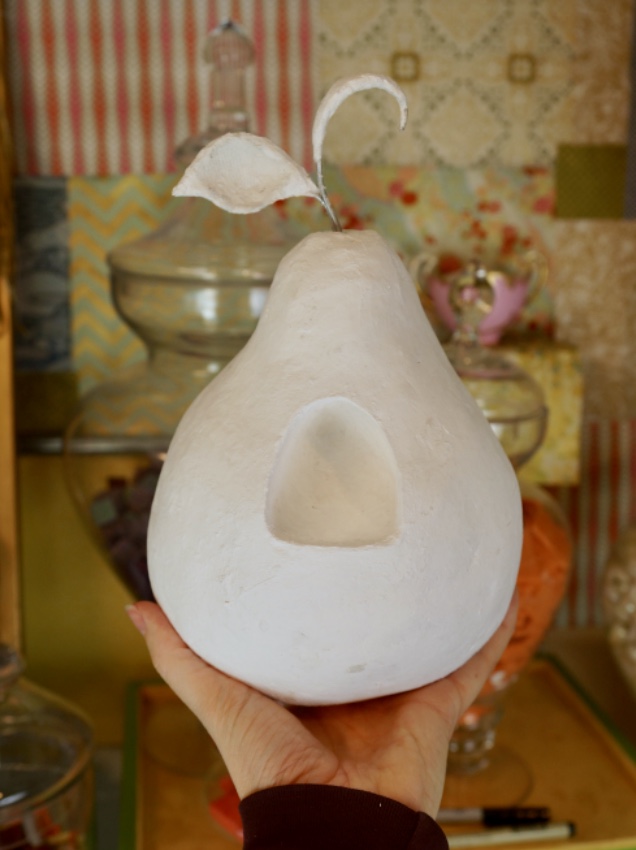 After this class, you will confidently create pieces that will be lightweight, strong, stable and uniquely yours. No more need to scour shops for the perfect ready made base! While creating sculptures and bases, it is my priority to retain the elegance, refinement and strength of the envisioned form. This can be a challenge with heavy duty tools and construction materials. I share alternatives and open up a whole new world of possibilities to you!

Here is another class demo, a shrine box that can stand up on it's own. After being mosaicked, it will hold a candle and collection of findings.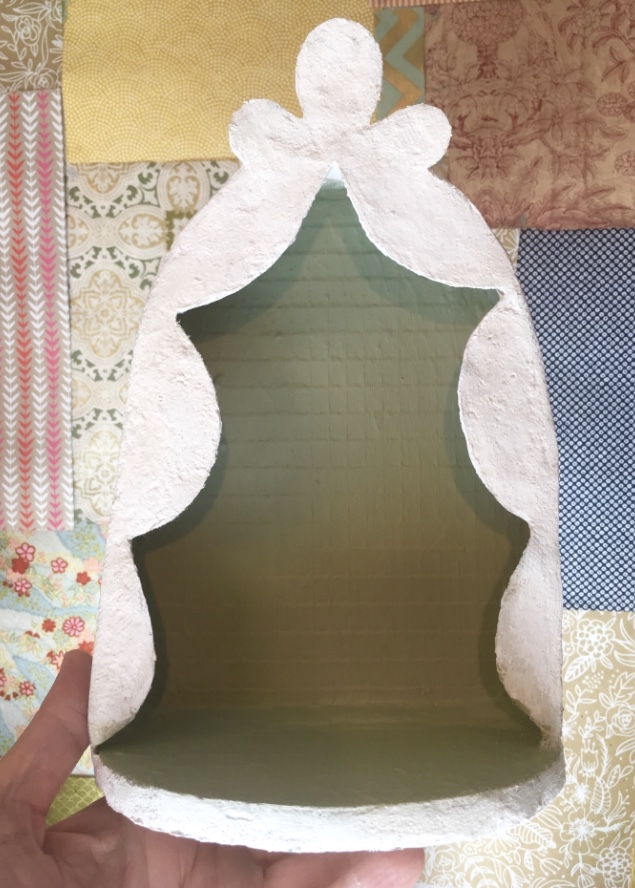 In addition to the technical information in this online class, we will also learn how to DESIGN a pleasing shape and silhouette for sculptural forms. Train your eye with practice and support. A mosaic begins with it's base!

This sculpted butterfly, a class demo, is now ready to take flight with beads and glass!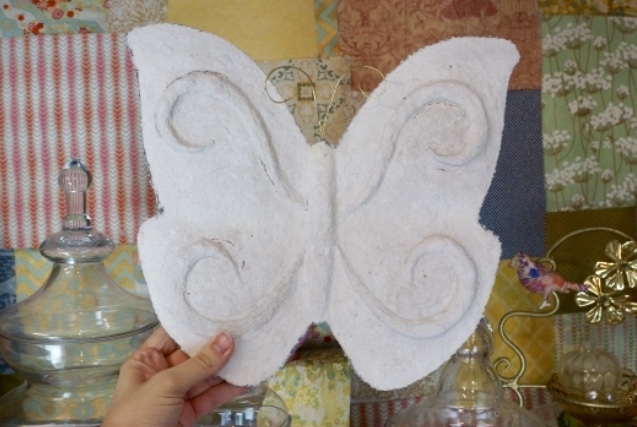 Learn how to balance integrity and elegance while creating fine art sculptures suited for mosaic art and beyond. Want to see more? Check out these student photos from the some of the in-studio classes and join us in the online class. I can't wait to see what you create!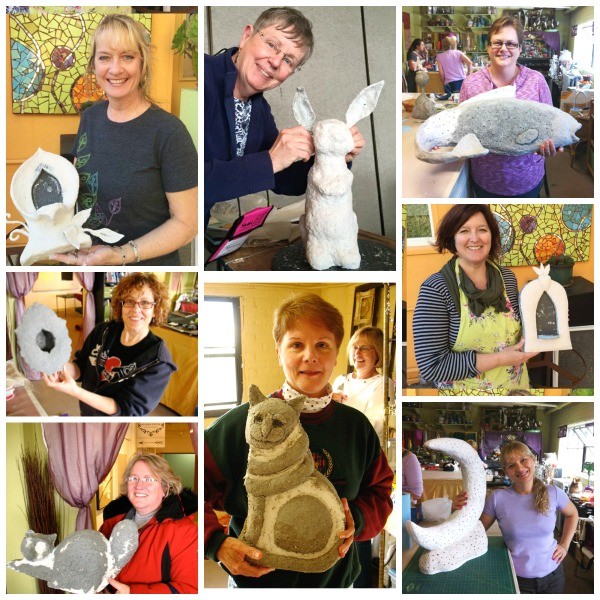 ---

BASE & SCULPTURE MAKING FOR MOSAICS CLASS CURRICULUM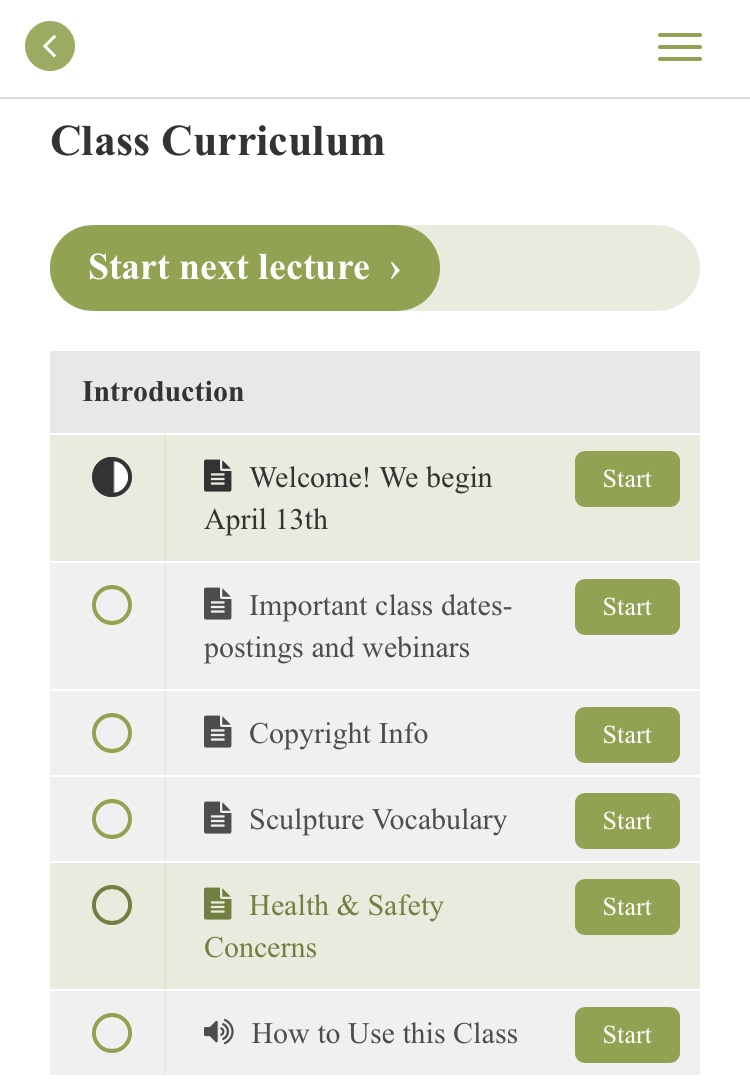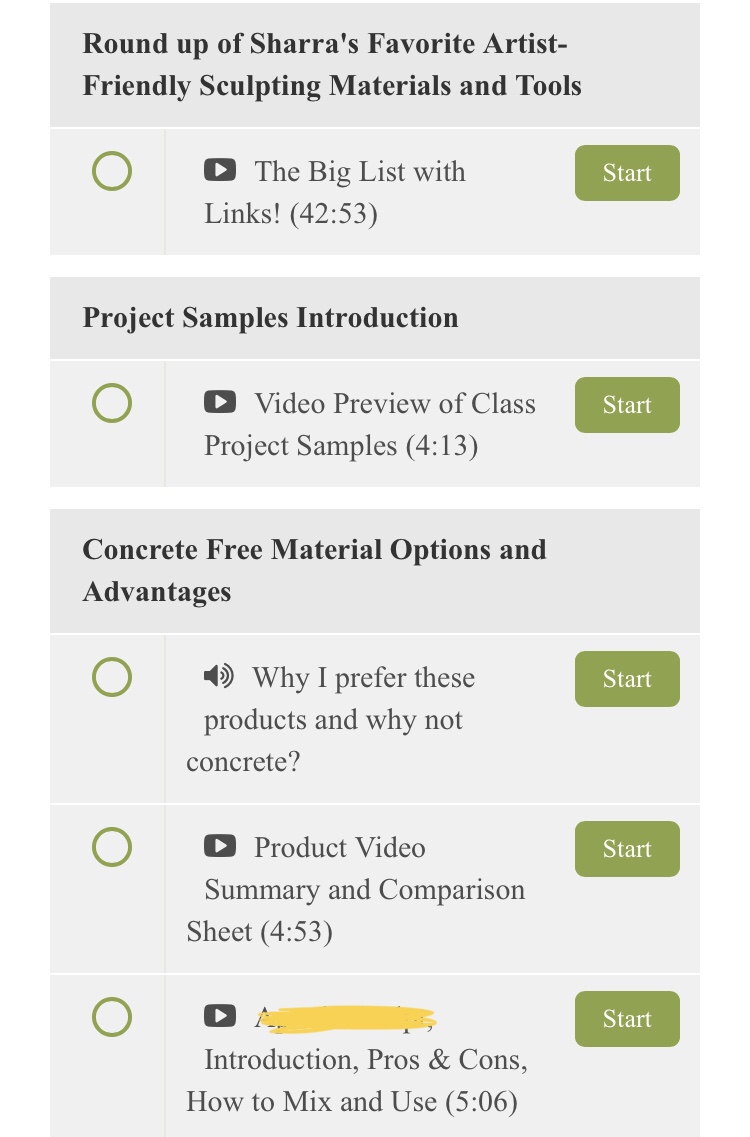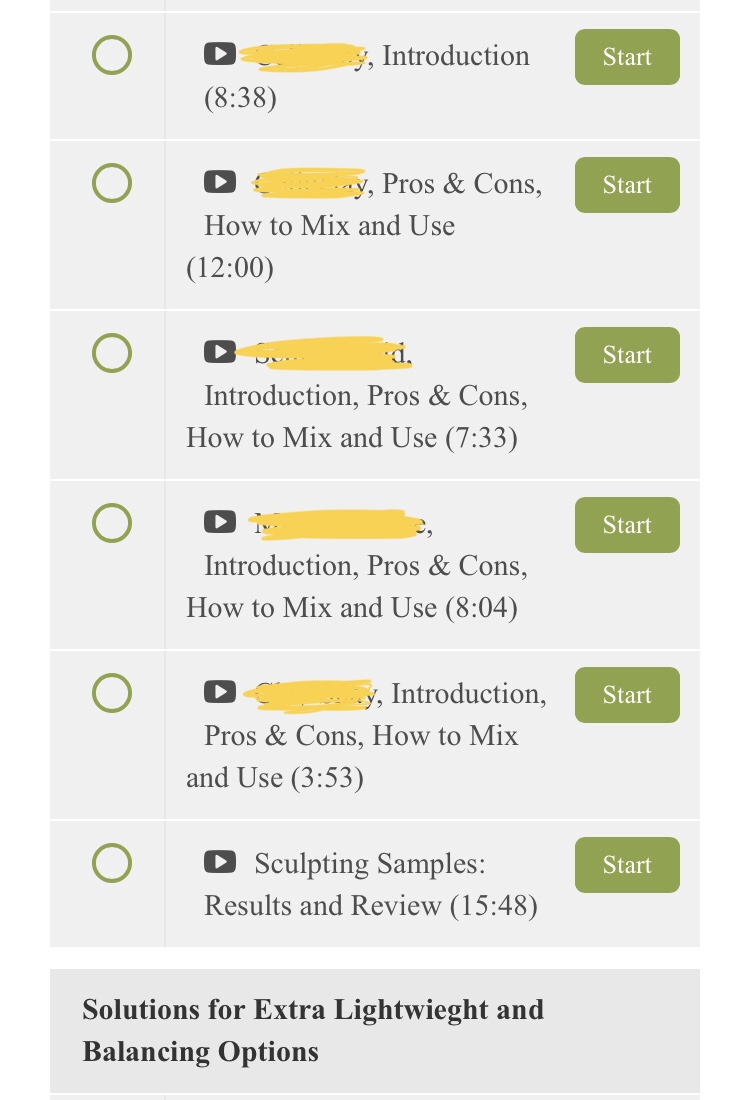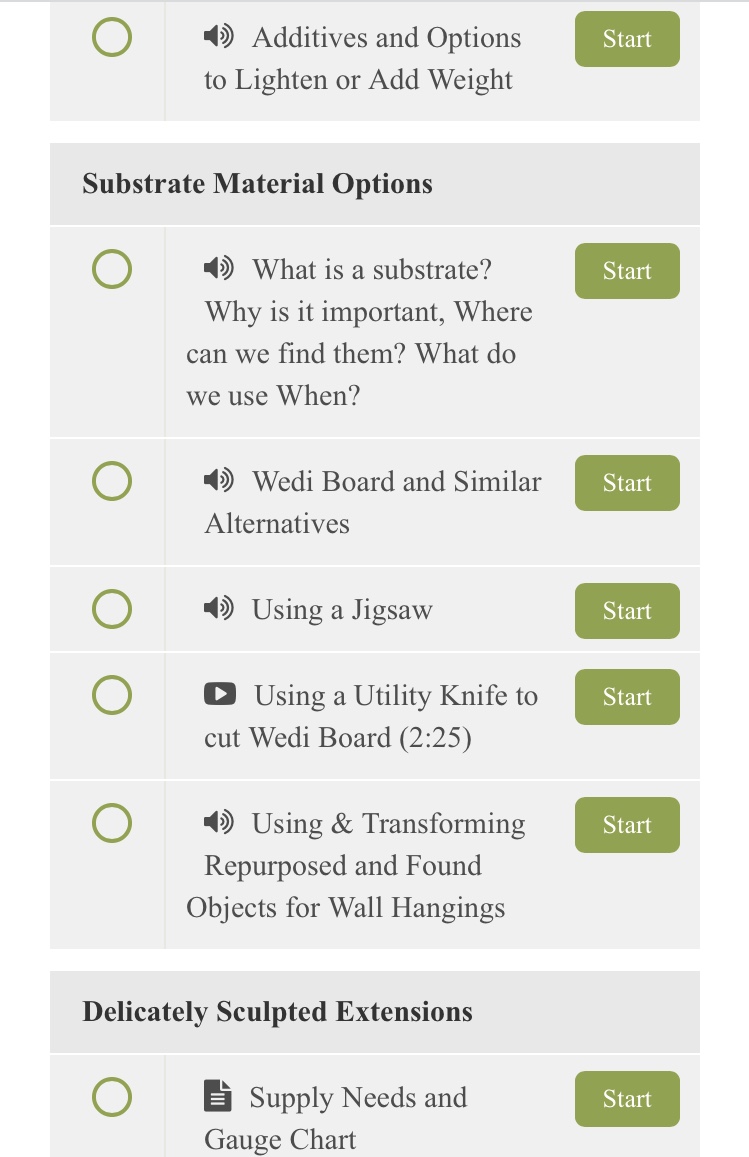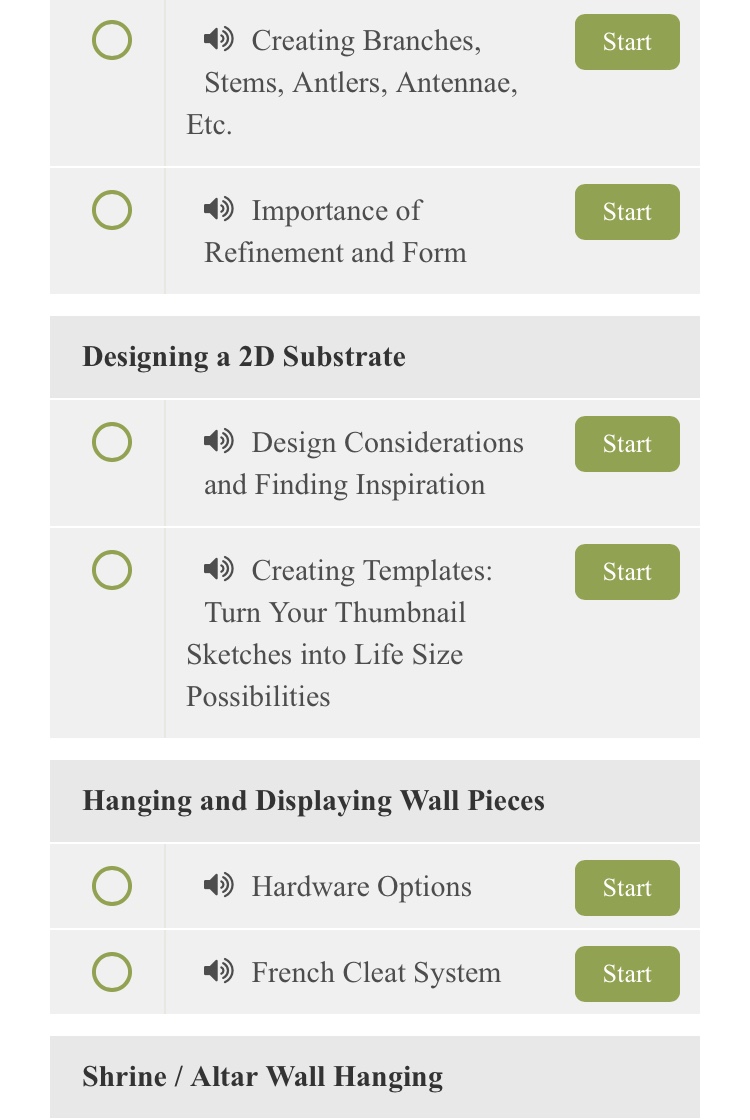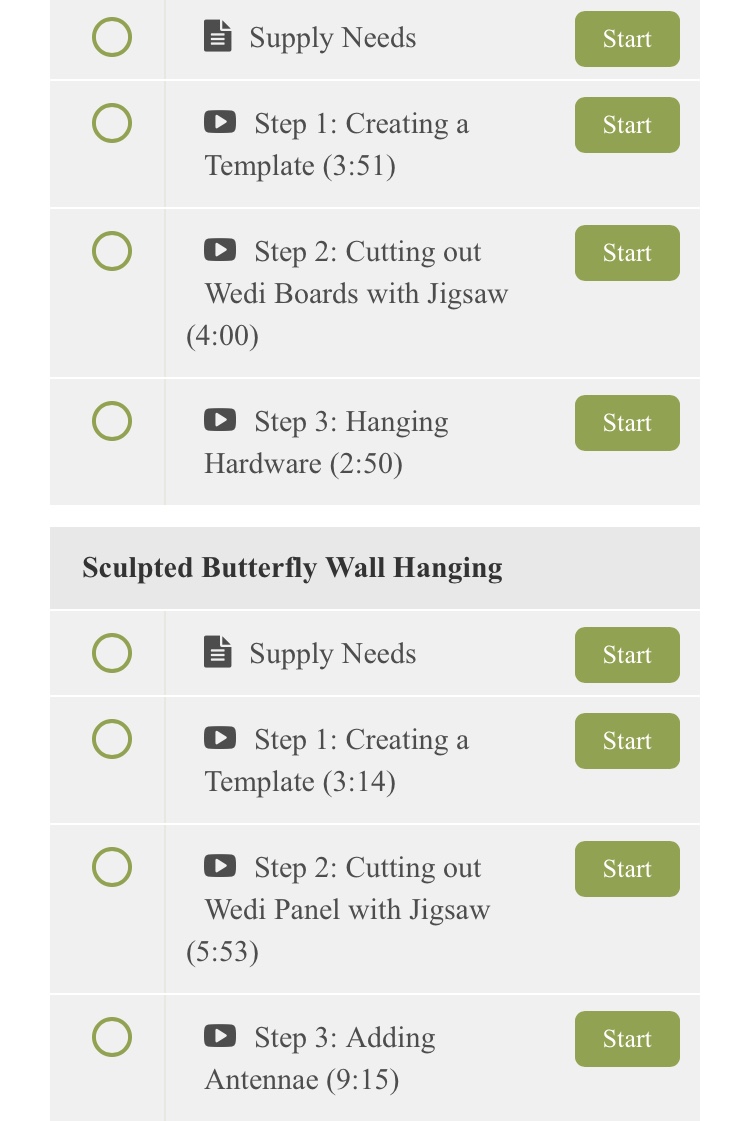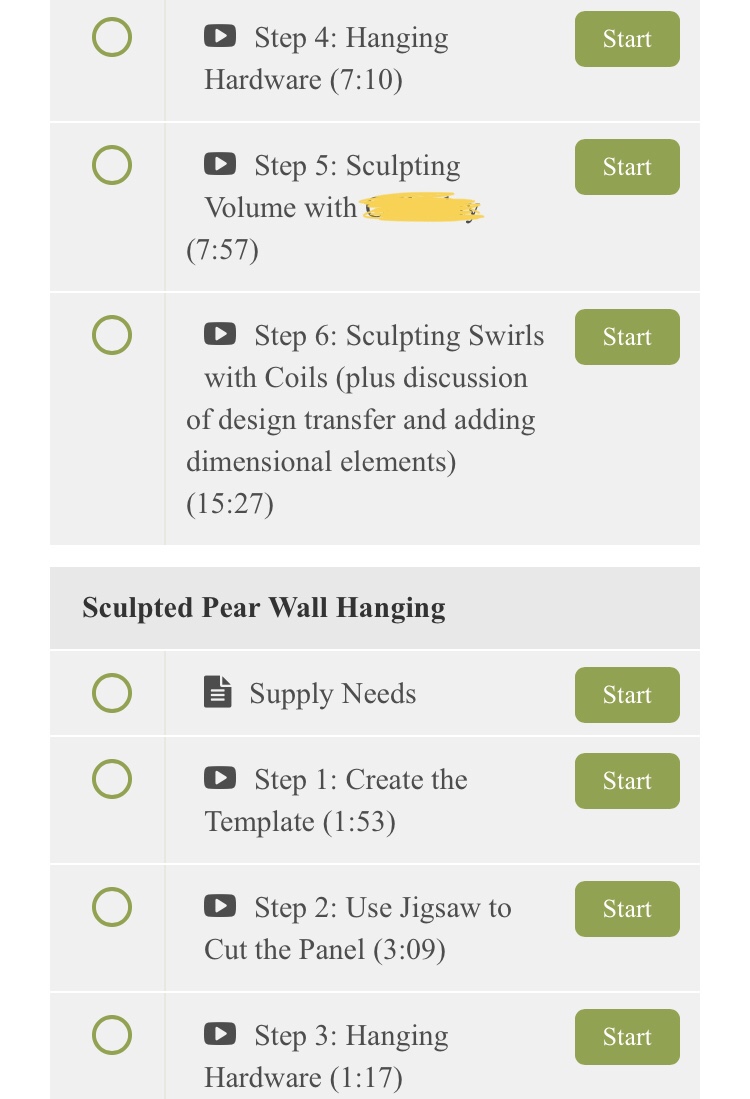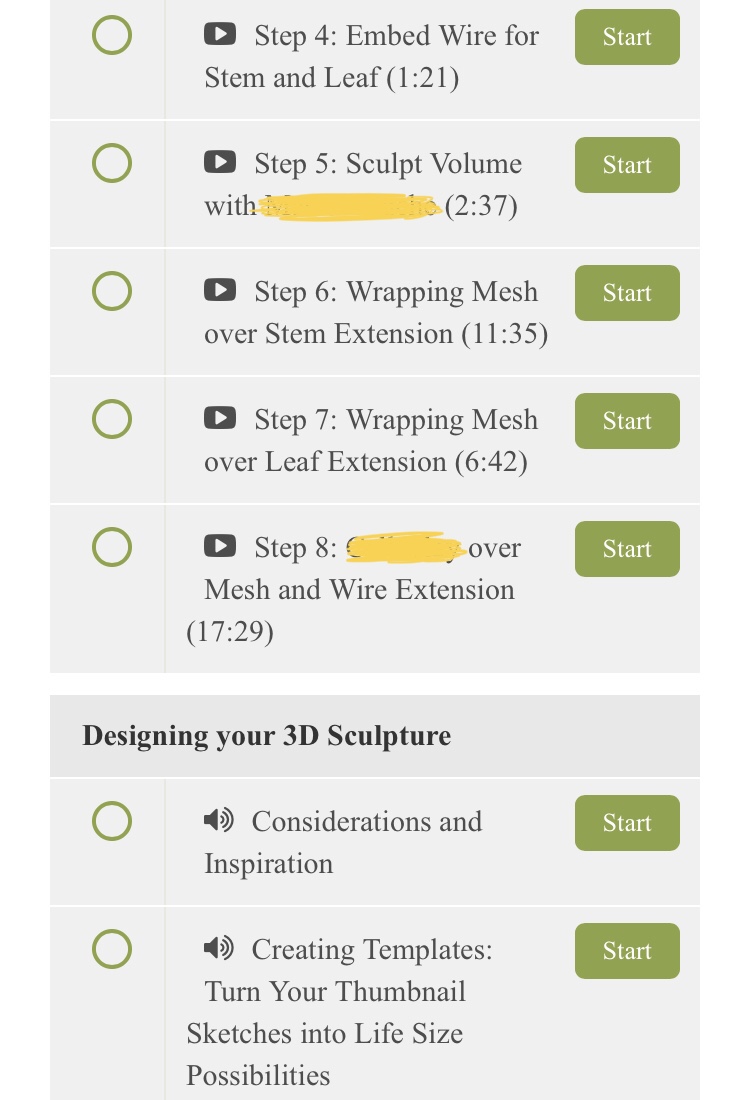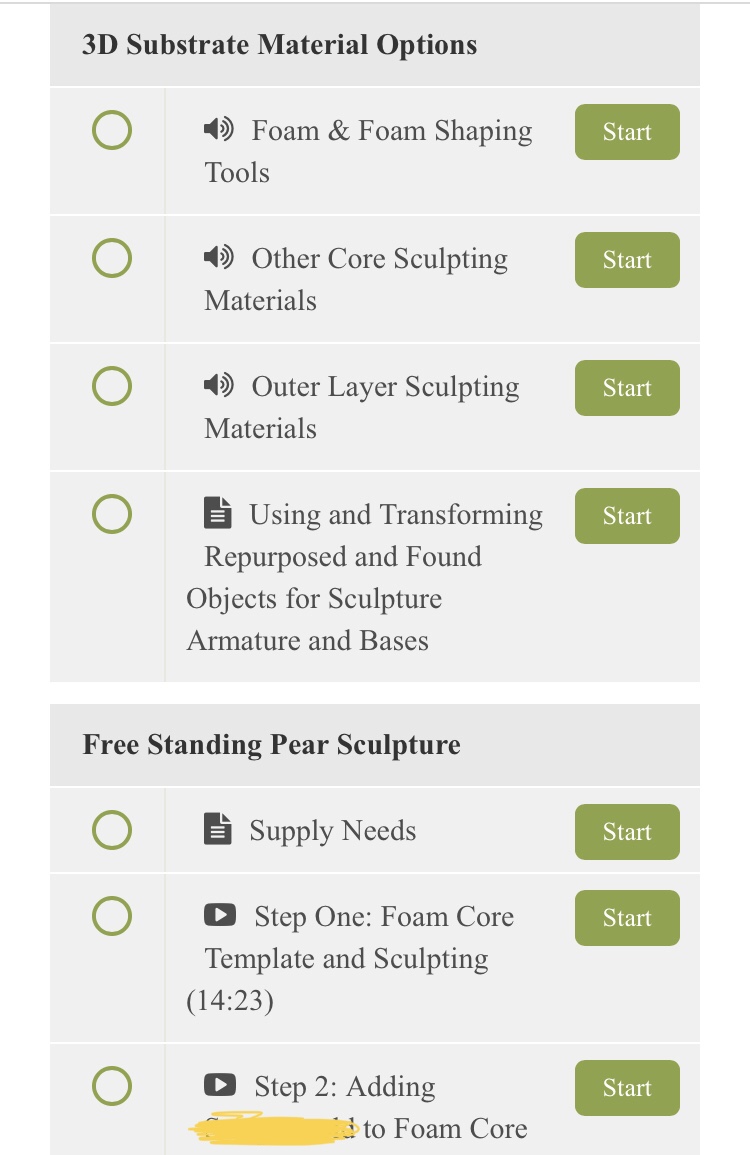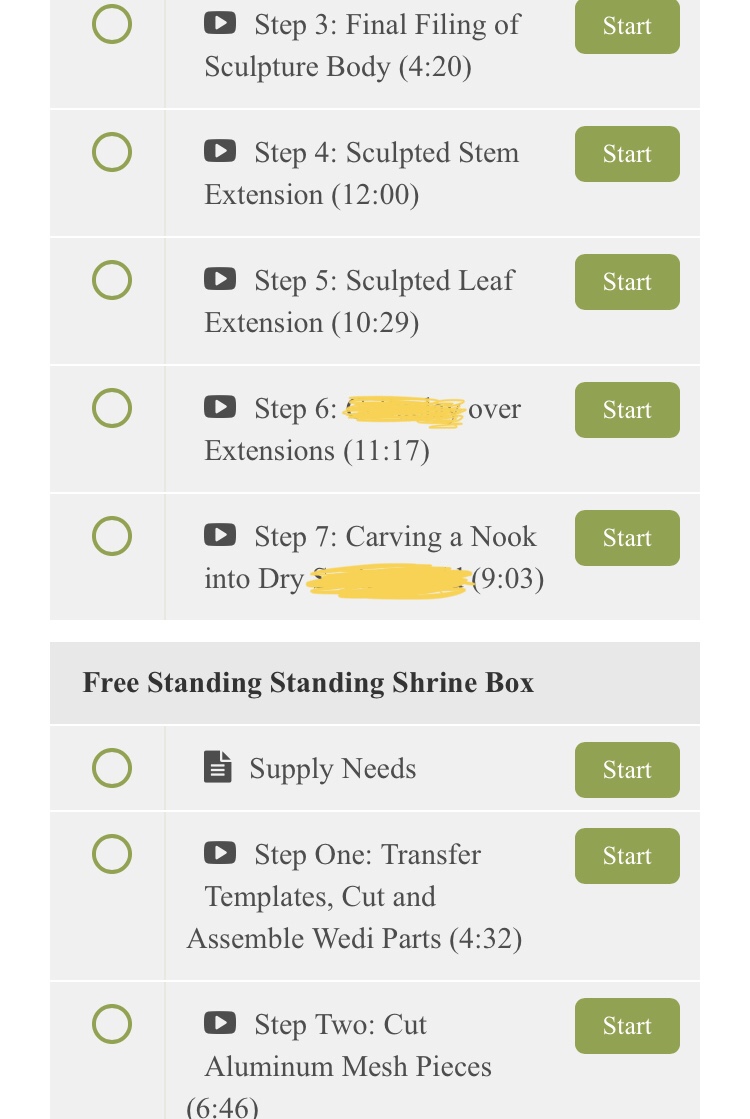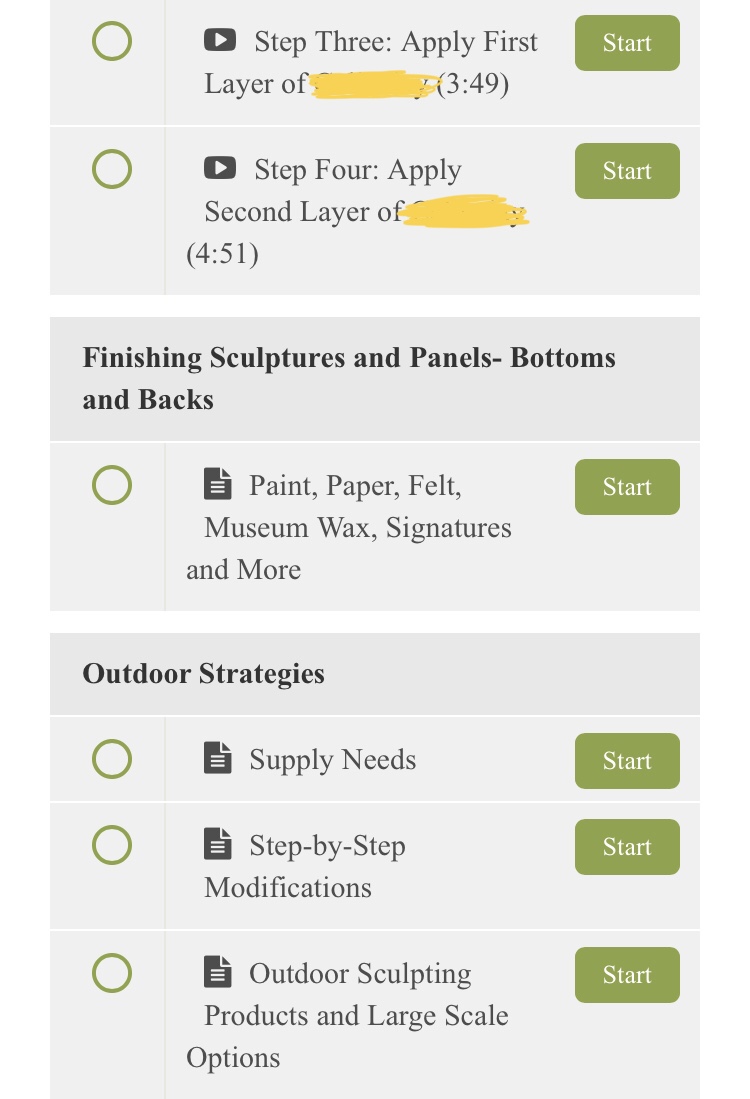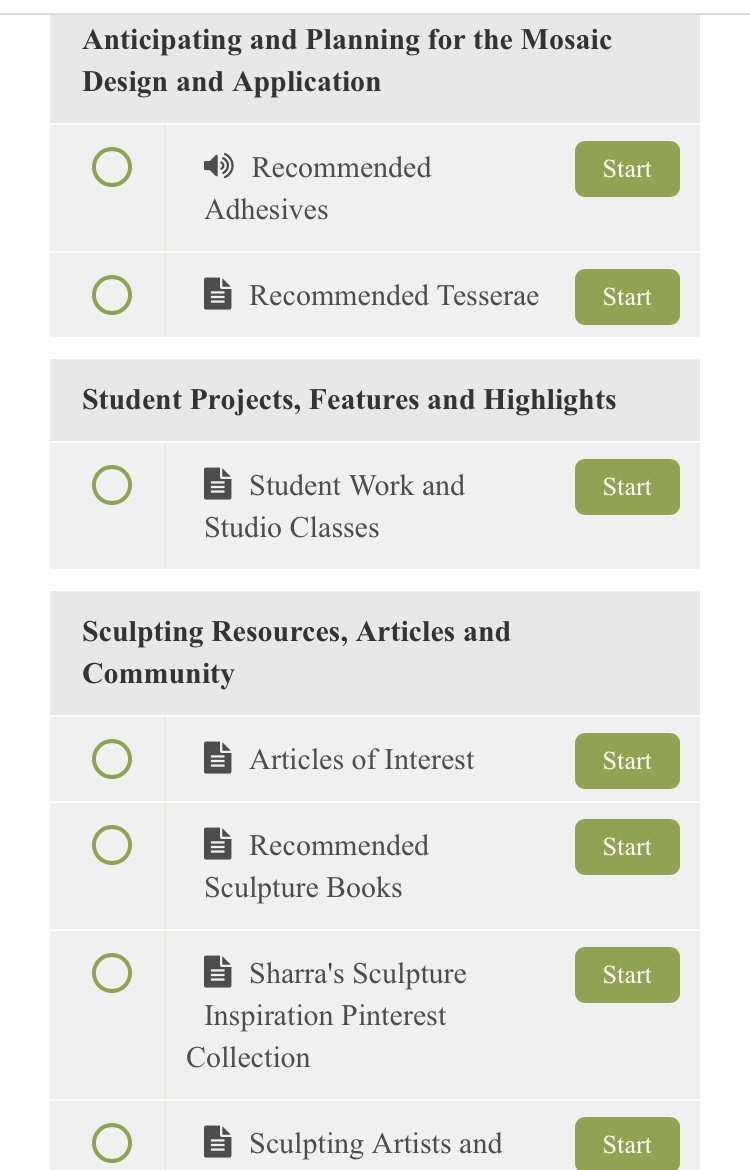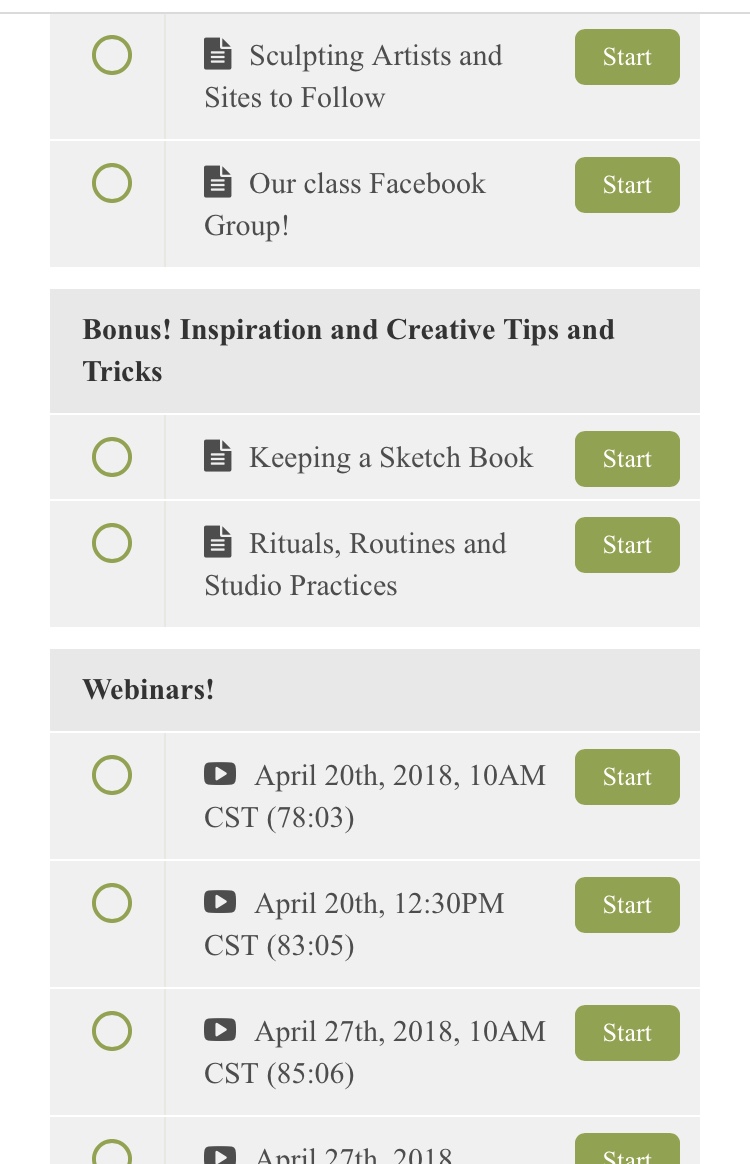 Your Instructor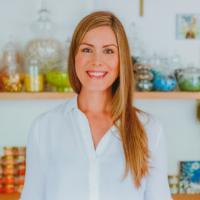 Sharra (share-ah) Frank is an established mosaic artist in Minneapolis, Minnesota. Her mosaic obsession began in 2000, while still an art student at the University of Minnesota. She worked from her kitchen table, creating small pieces to sell in local flower shops. With each small success her artistic vision grew and so did the scale and intricacy of her work. After making the leap to a private studio she continued creating the intricate, whimsical and inspiring mosaic mirrors and window hangings that are her signature. At the same time, she made the transition to full-time artist and never looked back. Sharra has several large-scale installations and murals throughout the Twin Cities area, has worked with high-end designers and clientele everywhere from Florida to California and has exhibited with the Mosaic Arts International and SOFA NY. She teaches beginning and advanced mosaic classes from her Minneapolis studio, online and around the US with mosaic educational organizations such the Society of American Mosaic Artists, the Institute of Mosaic Art.
View Sharra's full portfolio of mosaic artwork, commissions and public art at www.sharrafrank.com