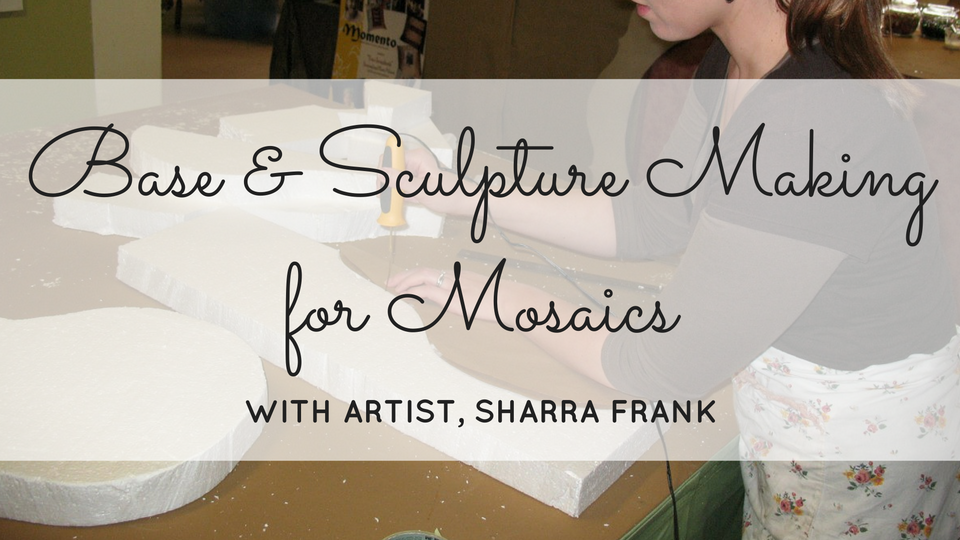 In this popular class, students will learn Sharra's innovative methods for creating refined and highly customized bases and sculptures for fine art mosaics. Take in an in-depth overview of Sharra's favorite concrete-free sculpting products, tools and techniques that have been used in her privately and publicly commissioned mosaic artwork and teachings since 2006. Students will experiment with the effective techniques and products introduced to create their own one-of-a-kind mosaic substrates. The class will be part lecture and demonstration through detailed videos and followed by live webinars where students can receive personalized feedback and support on their specific project goals from Sharra.
This class will focus on the topics and challenges of creating bases, sculptures and armatures for mosaics and mixed media art. While the instruction will not cover mosaic technique, it will address the importance of anticipating and preparing for the mosaic application and design along the way. The Secrets of Mosaicking with Beads is a perfect follow up course to this one to learn how to best apply a mosaic design and application to your new bases and sculptures.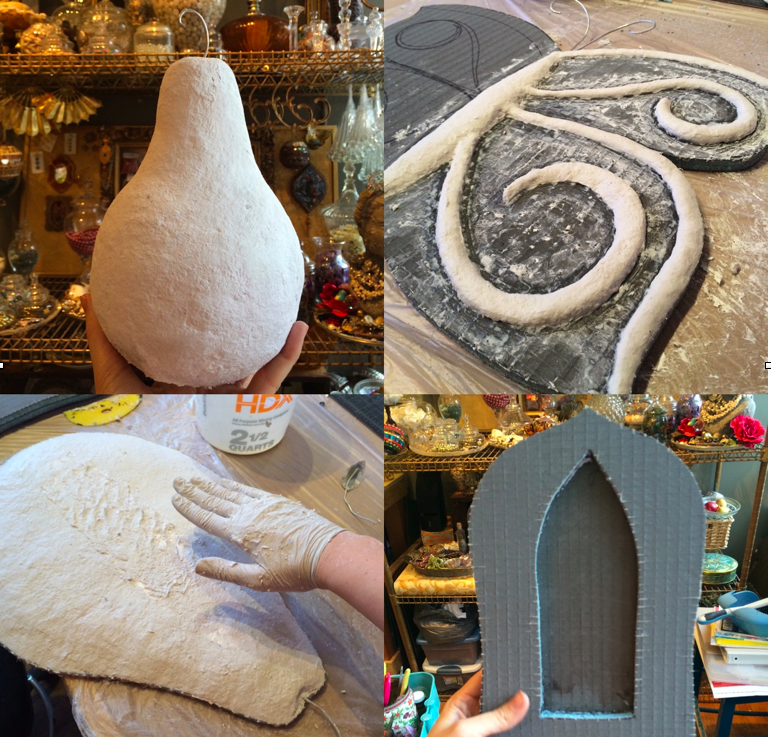 The Base & Sculpture for Mosaic Making course will particularly benefit those who are interested in greatly expanding their personal "tool box" and learning a wide range of professional options available when creating their own custom surfaces for their mosaic artwork and beyond.
Sharra has taught this popular class through her private studio, the Institute of Mosaic Art in Berkeley, CA and through the Society of American Mosaic Artists annual conference, the American Mosaic Summit. It will be debuting online for the first time this spring of 2017! Sign up above to be the first in line for early registration.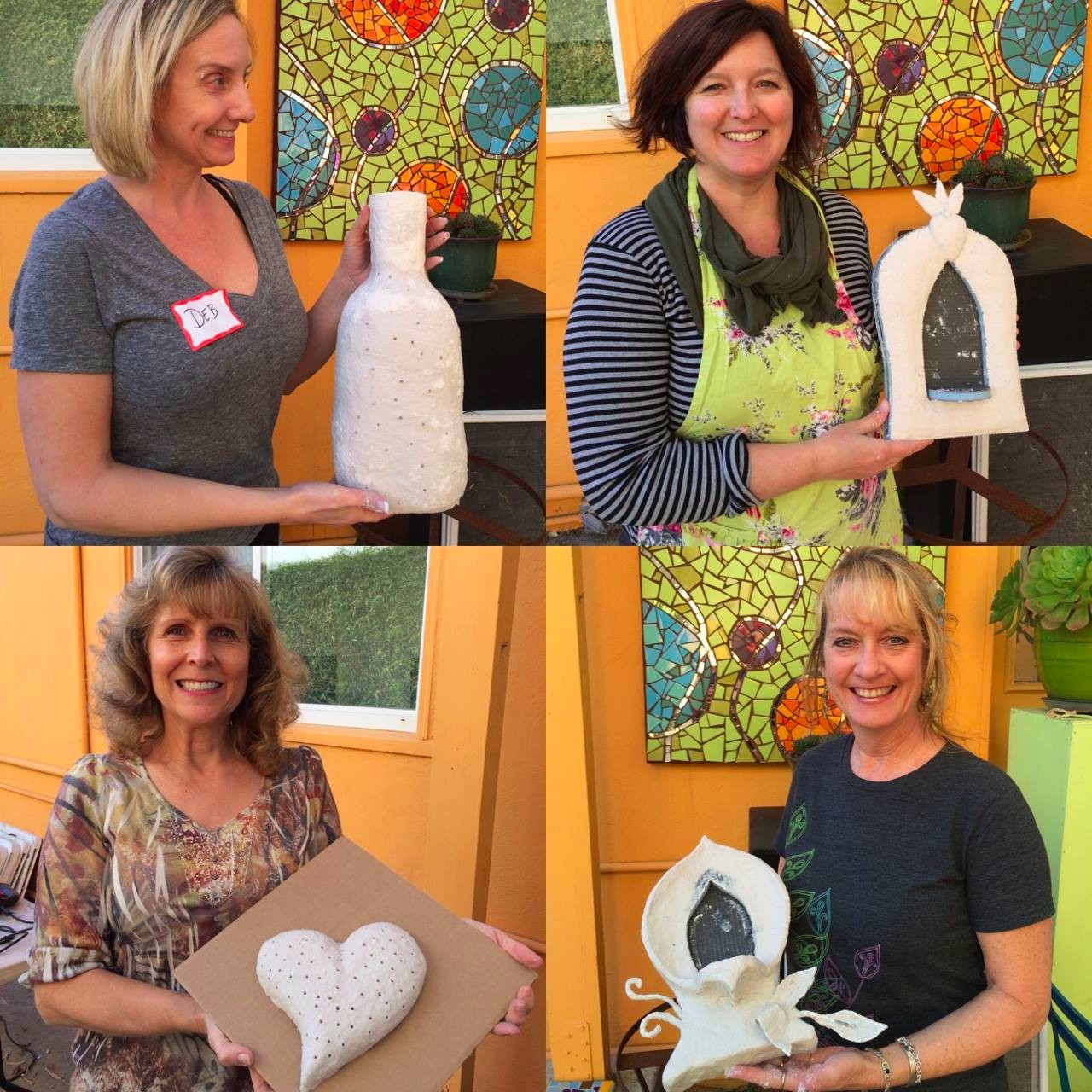 Students from the Institute of Mosaic Art, 2016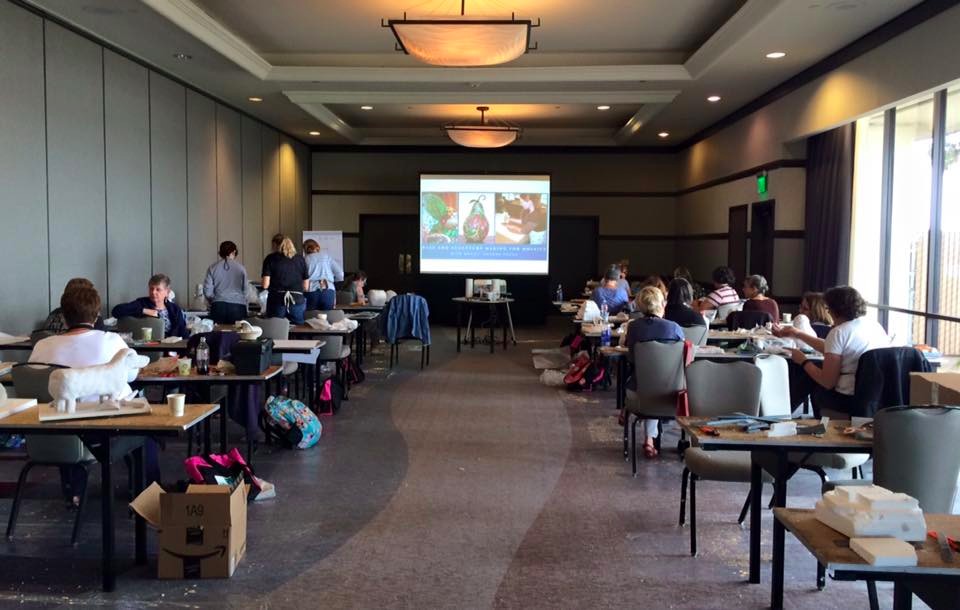 Students from the San Diego American Mosaic Summit, Society of American Mosaic Artists Conference, 2016

Your Instructor
Sharra (share-ah) Frank is an established mosaic artist in Minneapolis, Minnesota. Her mosaic obsession began in 2000, while still an art student at the University of Minnesota. She worked from her kitchen table, creating small pieces to sell in local flower shops. With each small success her artistic vision grew and so did the scale and intricacy of her work. After making the leap to a private studio she continued creating the intricate, whimsical and inspiring mosaic mirrors and window hangings that are her signature. At the same time, she made the transition to full-time artist and never looked back. Sharra has several large-scale installations and murals throughout the Twin Cities area, has worked with high-end designers and clientele everywhere from Florida to California and has exhibited with the Mosaic Arts International and SOFA NY. She teaches beginning and advanced mosaic classes from her Minneapolis studio, online and around the US with mosaic educational organizations such the Society of American Mosaic Artists, the Institute of Mosaic Art.
View Sharra's full portfolio of mosaic artwork, commissions and public art at www.sharrafrank.com
This course is not open for enrollment.